Personal Guarantee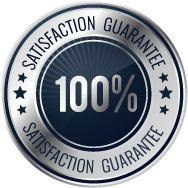 Manufacturers Personal Guarantee & Commitment
MEET THE FOUNDERS
Welcome to Active Atom's founders, Patrick Lara and Lance Conway.
Here are our personal thoughts on how we feel about what we make and what buying our products means to the two of us.
OUR GOAL

We love our work, we love the feeling we get when a customer takes possession of our products and we strive to be sure that the attention paid to the detailed work that goes into each product conveys our passion to the customer.
QUALITY STARTS AND ENDS WITH US
Active Atom is the manufacturer of the products we offer. Because we make the products we offer, we have full control of each component from the US Made raw materials we procure to each of the components that go into the making of the products.
CONTROLLING THE PROCESS
Since we machine each component, fit each component, finish each component and assemble all of these components into the product you have spent your money on, you have entrusted in us your faith that what you ordered is what you are getting.
WE OWE OUR SUCCESS TO OUR CUSTOMERS
While we strive to make the best products on time, every time, we are small hands on makers producing the best American Made products, we are devoted to continually improving our skills and applying them to our current and future products.
OUR PERSONAL COMMITMENT TO OUR CUSTOMERS
If for any reason you really just do not think the quality has been put into the product you ordered, we will work with you to the best of our abilities to make your product and you satisfied.
LIMITED PRODUCTION RUNS HELP INSURE HIGH QUALITY PRODUCTS
Please also realize that while we want to make only the best products we can for you, we do want you to be aware that these products are not high volume production products, they are mostly hands on, limited run, serial numbered, short run batches, that require us to handle them many times during there making, and while we strive to make for you a perfect product every time there may be issues that get by us and into your hands, this is why we have a warrantee and an easy return process to make your experience with us as simple and easy as possible.
Link to Product Warrantee: click here
Link to Return Policy: click here
Active Atom, LLC
57475 Aviation Drive
Yucca Valley, CA 92284

Telephone:

760.320.1414

Toll Free:

885.750.1414

Email:

support@activeatom.com