Product Warranty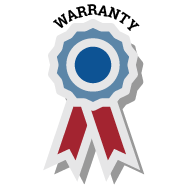 ACTIVE ATOM, LLC
Each product produced by Active Atom comes with a warrantee. What is or is not covered in our warrantee are listed below.
NOTE
The Active Atom, LLC. product are designed and built for Every Day Use (EDU) and it should be expected that normal ware and tear are going to occur.
Even with the best of intentions, these things happen and we advise that you do your best to take care of your Active Atom Product.
COVERED
The Active Atom, LLC. Warrantee covers the following:
1 (ONE) year service is free if the product is determined by Active Atom, LLC. to be a manufacturing fault, customer pays shipping to us, we will pay the return to customer.


The manufacturer may at its own determination pay both ways shipping chargers, this may vary based on the manufacturing issue that arises.


We offer up to 5 (FIVE) years of service for any Active Atom, LLC. product that we manufacturer at the expense of the customer, including the shipping charges.


Request a return work order code from us by calling toll free 855-750-1414 or email support@activeatom.com.
Customer to be given a full cost estimate before work begins.
NOT COVERED
Customer caused accidents, misuse, abuse, missing parts, normal ware regarding finishes and coatings, disposable or normal replacement items that may be a part of the product.
Active Atom, LLC
57475 Aviation Drive
Yucca Valley, CA 92284

Telephone:

760.320.1414

Toll Free:

885.750.1414

Email:

support@activeatom.com